Opening January 25th in The Gallery at Jan Hus, 351 E 74TH ST, NYC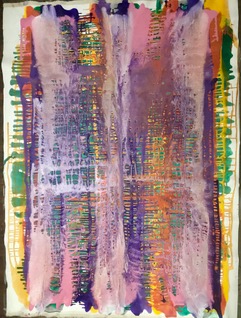 Maximalism:
Art With No Limits
A solo exhibition by Arnaldo M. Boscherini open
January 25th, through March 15th.
Artist's Reception: January 24th from 6PM – 8 PM
Free and open to the public.
"Maximalism – or Massimalismo - is the opposite of Minimalism and presents art overloaded for maximum impact in a culture of extremes."
From the artist, "Memory, dreams and obsession are my guides through a complicated and confusing world. Heightened sensations, color and symbolic forms are the signposts of private reflection and retreat from the constant media bombardment of American life. The profuse forms and colors spill from one canvas into the next; a flood of images I cannot repress."
The Gallery at Jan Hus
Rotating exhibits that speak to social justice concerns of our day.
If you are an artist interested in installing some of your justice-grounded work, please send your bio and a proposal of your exhibit to Monica Carson (monica@janhus.org).
Open:
Tuesdays: 2 pm - 4 pm
Thursdays 6 pm - 8 pm Sundays: 12 pm - 3 pm
In the Sanctuary
Jan Hus Presbyterian Church and Neighborhood House
A justice minded, activist community of faith making progress toward the vision of Christ.